Baked Granola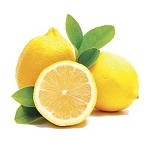 2 1/2 cups regular rolled oats
1 cup shredded coconut
1/2 cup coarsely chopped almonds
1/2 cup sesame seed or wheat germ
1/2 cup shelled sunflower seeds
3/4 cup raw honey or maple syrup
1/4 cup sunflower oil
1/2 cup snipped, dried apricots
1/2 cup raisins


In a bowl stir together oats, coconut, almonds, sesame seed or wheat germ, and sunflower seeds. Combine honey and oil; stir into oat mixture. Spread out evenly in a 13x9x2-inch baking pan. Bake in a 300* oven 45 to 50 minutes or until light brown; stir every 15 minutes.

Remove from oven; stir in apricots and raisins. Remove to another pan. Cool, stirring often to prevent lumping. Store in lightly covered jars or plastic bags.