Chicken in Olive Sauce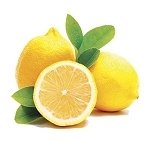 4 lb chicken, washed and cut up into serving pieces
2 teaspoons salt
4 cups water
1/2 cup chicken fat
1/2 cup flour
5 cups chicken broth
2 thin slices bread, crumbled
1/2 cup finely chopped green pepper
1 dozen finely chopped green olives
2 dozen sliced green olives
1 – 1/2 cups Tomato sauce
1/3 cup seedless raisins
3 tablespoons minced onion
1 cinnamon stick
2 teaspoons ground coriander
2 teaspoons oregano
1 teaspoon each of black pepper, garlic powder, ground cumin
2 teaspoons wine vinegar



Place chicken pieces together with salt, and water, in a 6 quart saucepan. Cover and cook, slowly, 2 hours, or until chicken is tender. Remove chicken from stock. Skim fat from broth and save it for later use. Measure stock, adding water, if necessary, to make 5 cups. Return chicken fat to saucepan and blend in flour. Stir and cook until browned. Remove from heat and stir in stock and bread. Beat until smooth. Add remaining ingredients. Stir and cook until thickened. Add chicken. Cook, uncovered, 10 minutes, stirring frequently. Serve hot with rice or pasta. serves 6-8.