Lemon Chicken Breasts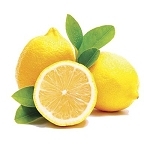 4 chicken breasts, boneless & skinless
1/2 cup butter
2 cloves garlic, pressed
1 cup seasoned bread crumbs
1/3 cup lemon juice



Melt butter in an 8 inch square baking dish. Add garlic. Flatten chicken breasts, then fold envelope-fashion and roll in seasoned bread crumbs. Place chicken in baking dish and bake at 350* for 30 minutes, basting occasionally. Add lemon juice and bake for an additional 15 minutes. serves 4.