Chicken Marengo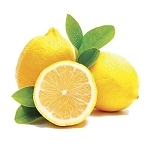 6-8 boneless chicken breasts
1/2 cup flour
1 teaspoon each of salt & pepper
1 teaspoon tarragon
1/4 cup oil
1/4 cup butter
1 cup dry white wine
2 cups crushed tomatoes
2 cloves garlic, pressed
1/4 lb mushrooms, sliced (optional)



Coat chicken with flour seasoned with salt, pepper and tarragon. Reserve any remaining flour. In a frying pan, quickly brown chicken on all sides in the oil and butter. Place chicken in a heavy casserole or Dutch oven. Add the reserved flour to the remaining oil and butter in the frying pan and gradually whisk in the wine. After the sauce is thick and smooth, add to the chicken. Then add the tomatoes, garlic, and mushrooms. Bake in covered casserole at 350* for about 50 minutes or until the chicken is tender. serves 6.