Chicken Dijon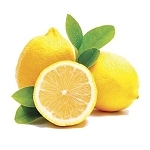 8 chicken breasts, skinned and boned
1/2 cup butter
1/2 cup olive oil
6 tablespoons Dijon mustard
6 tablespoons fresh chopped chives
1 teaspoon basil
Dash black pepper
Dash cayenne pepper
Salt
2 cups fine bread crumbs



Melt butter and combine with oil. Set aside half of the mixture. To the other half add mustard, chives, basil and peppers. Combine with wire whisk or food processor until mixture is the consistency of heavy cream. Salt chicken lightly, brush with butter and oil mixture that has mustard added, making sure all sides are well covered. Roll in bread crumbs. Use a 9 x 13 baking pan, and add part of the remaining butter and oil mixture, coating the bottom of the pan well. Place chicken breasts in baking pan and bake at 375* for approximately 1 hour. Baste as necessary with remaining oil and butter mixture. If crumbs begin browning too quickly, cover pan lightly with tent of foil. serves 6.