Turkey Meatballs in Mushroom Sauce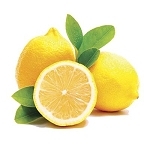 2 large eggs, beaten
3 cups finely ground Turkey
1 cup bread crumbs
3/4 cup turkey or chicken broth
1 tablespoon minced onion
3 teaspoons each of salt, black pepper, mustard, rosemary, parsley
1 can condensed cream of mushroom soup
1 cup turkey or chicken broth
1 teaspoon each of celery seed, onion powder, garlic powder



Combine the first 8 ingredients. Shape into 1 inch balls. Place in a baking dish. Combine remaining ingredients, heat to boiling, and pour over turkey meatballs. Cook in a preheated 350* oven, for 50 minutes. serves 6.