Chicken Breasts Veronique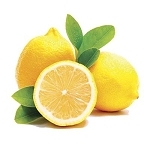 6 chicken breasts, boneless and skinless
2 teaspoons salt
1 teaspoon black pepper
4 tablespoons butter
2 teaspoons tarragon
1 cup green seedless grapes, halved
3/4 cup dry white wine
1 tablespoon flour
2/3 cup light cream
2 large egg yolks



Sprinkle chicken breasts with salt & pepper. Brown on all sides in butter in a heavy skillet. Place chicken in a baking dish, adding all the pan drippings. Sprinkle with tarragon. Add grapes and wine. Bake, uncovered, in a preheated 325* oven for 40 minutes or until chicken is tender. Remove chicken from baking dish and keep warm. Blend flour with a little of the cream, add remaining cream and egg yolks, beat well, and add to pan drippings. Add chicken and cook 5 minutes. DO NOT BOIL. serves 6.